Roll the idea of Boston around in your imagination. What comes to mind? Clam chowder, Irish pubs or the Red Sox? Bookish Ivy League universities, tea parties or maybe Matt Damon? The Massachusetts melting pot is all these things and more. It's where New England was born. Where the American Revolution began. Where Facebook was invented. And it's home of the Boston Cream Pie, too.
This year, the city has been given a timely boost with the arrival of new flight routes from Virgin Atlantic and KLM; new hotels, including AC Hotel Boston Downtown by Marriott and The Row Hotel; and the growing influence of the Seaport in South Boston. That landmark development has seen wholesale changes, making it the second-most expensive place to buy an apartment in the United States. Talk about building a buzz.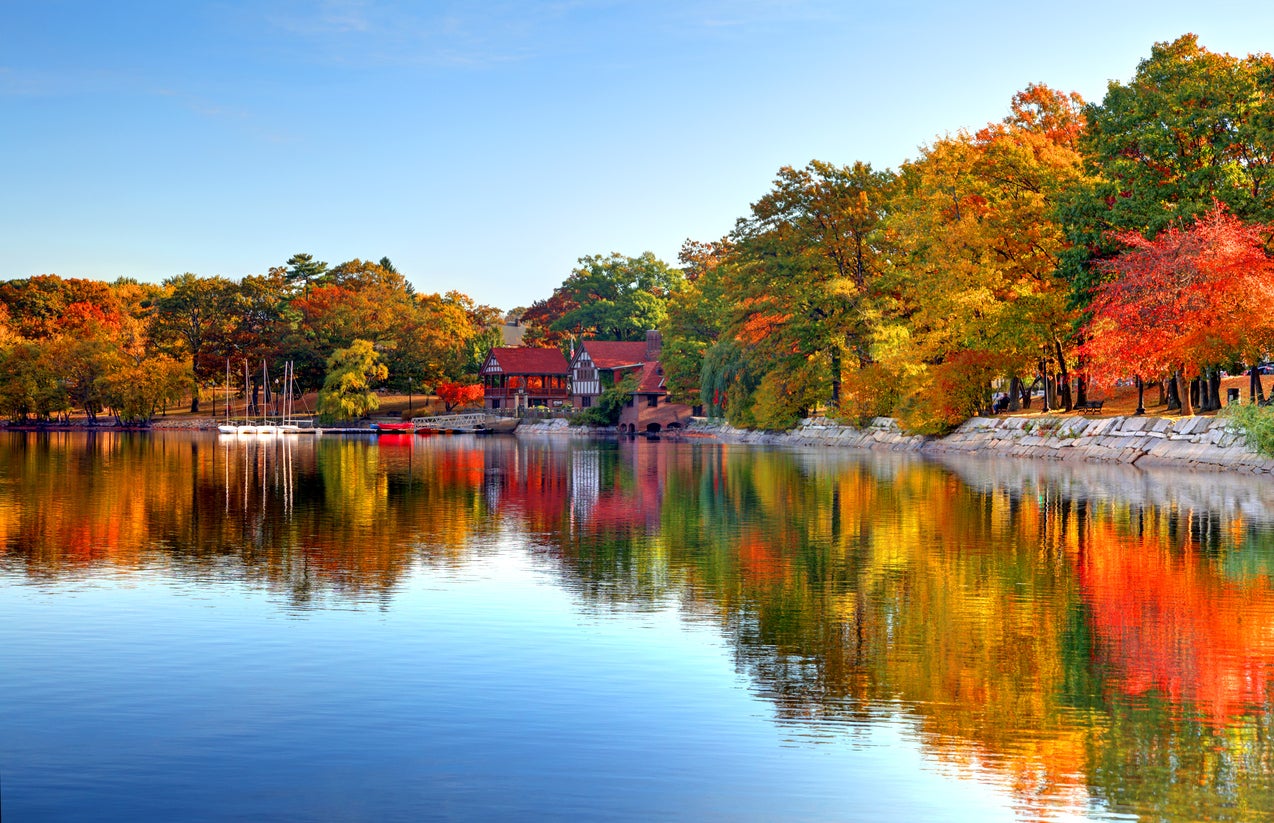 Add a pipeline of new projects such as grand property developments like the Four Seasons residences at One Dalton Street (slated for early 2019) and Raffles Boston Back Bay Hotel & Residences (2021), and you can see why they're calling it the "Boston bounce".
Autumn is the best season to travel, thanks to the new wave of students arriving on campus at Cambridge's Ivy League colleges. With them comes a charge of newfound excitement to shake-up this old-time American city.
What to do
Follow the Freedom Trail
The American Revolution began in Boston and the city shaped the nation. Such rich history can be digested on the 2.5 mile Freedom Trail, a red brick road of tightly connected attractions, including Paul Revere House (US$5/£4), the colonial home of the American patriot who warned of the British invasion; the gold-domed Massachusetts State House (free); and a melee of historic book stores, chapels, cemeteries and statues. Afterwards, hop in a paddle boat at Boston Public Garden (free). It's the oldest botanical garden in America.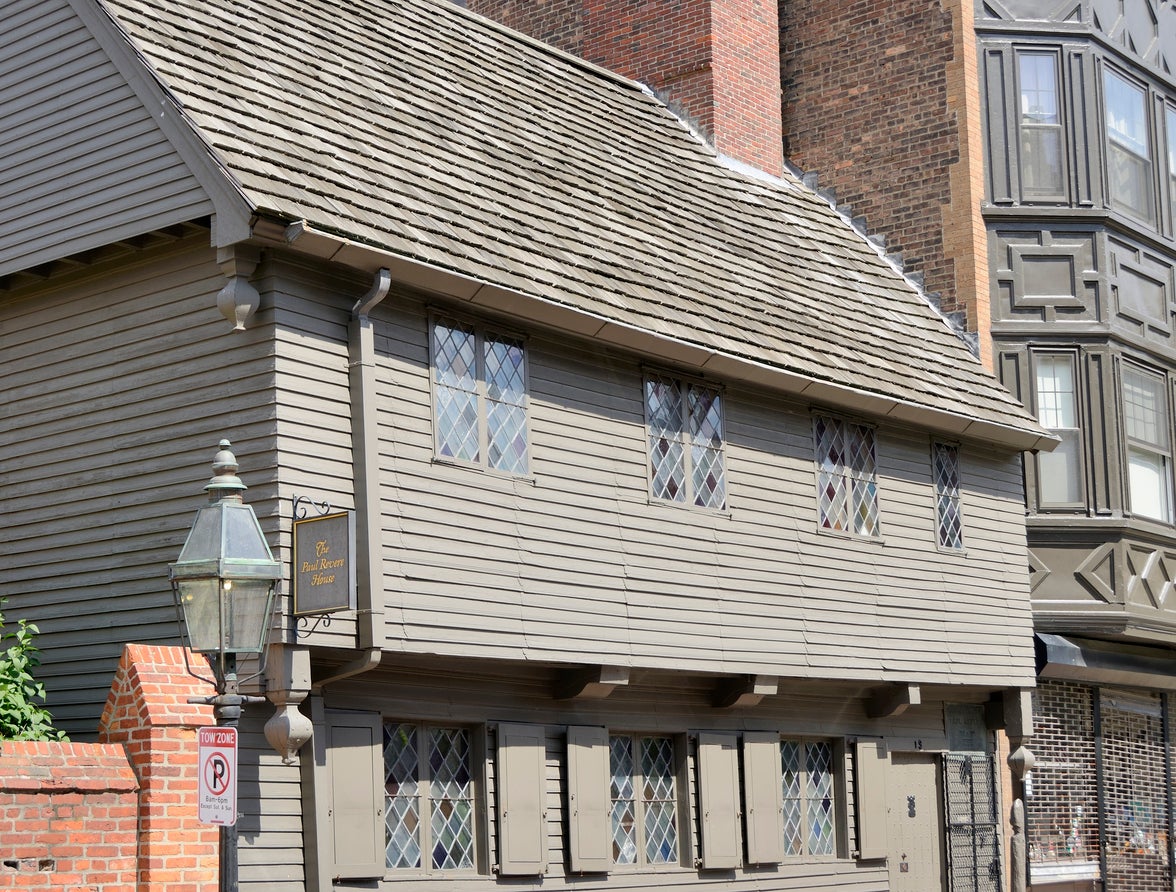 Take in a ball game
A night at Fenway Park watching the Red Sox is not just for the love of baseball. It's the quintessential Boston experience and – as locals call it – the definitive sports night in America. With games running the gamut from three-hour snore-fests to hall-of-famers, there's also ample time to pop into the legendary Bleacher Bar, built under the stands and abutted by the Green Monster stand. To land all-action seats in advance from the UK, book with custom sports agency MVP Travel (prices vary).
Stroll Beacon Hill
Cobblestone streets and stately brownstone homes – this is the one-two punch of this historic neighbourhood near the east bank of the Charles River. If money were no object, most Bostonians would live here for its carriage houses, mansard-roof mansions, independent stores and village appeal. Recent residents include a mixed bag of VIPs, including former Secretary of State John Kerry, actress Uma Thurman, Jurassic Park author Michael Crichton and hellraiser Dave Lee Roth. There's an online self-guided walking tour (free) to follow, too.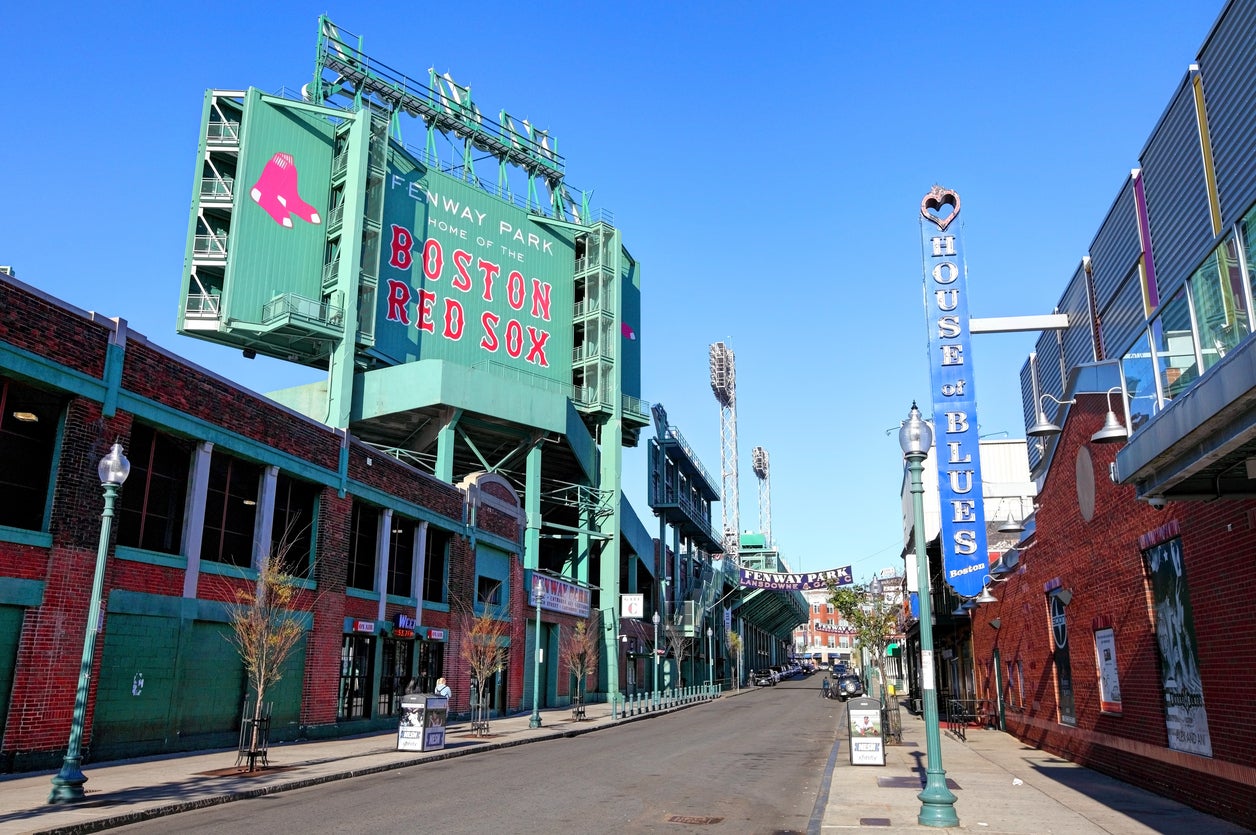 Swot up at Harvard
While some call Boston the "Hub of the Universe", Cambridge residents across the Charles River in Greater Boston are quick to remind them the real brains can be found here. The lesson learned is that Harvard College and the Massachusetts Institute of Technology (M.I.T) take up the lion's share of the real estate, with a sprawling 378 acres spread across leafy gardens, memorial halls, libraries and museums. Harvard students run 60-minute campus tours (free), dispensing pop culture facts amid the academia, such as where Matt Damon wrote the script for Good Will Hunting and where Mark Zuckerberg changed social media forever.
Where to stay
There's a perfect marriage of history and modernity at The Liberty, a stylish boutique hotel that was once the Charles Street Jail. Built in 1851, it comes complete with cells where the likes of human rights activist Malcolm X were incarcerated. Doubles from $268 (£206), room only.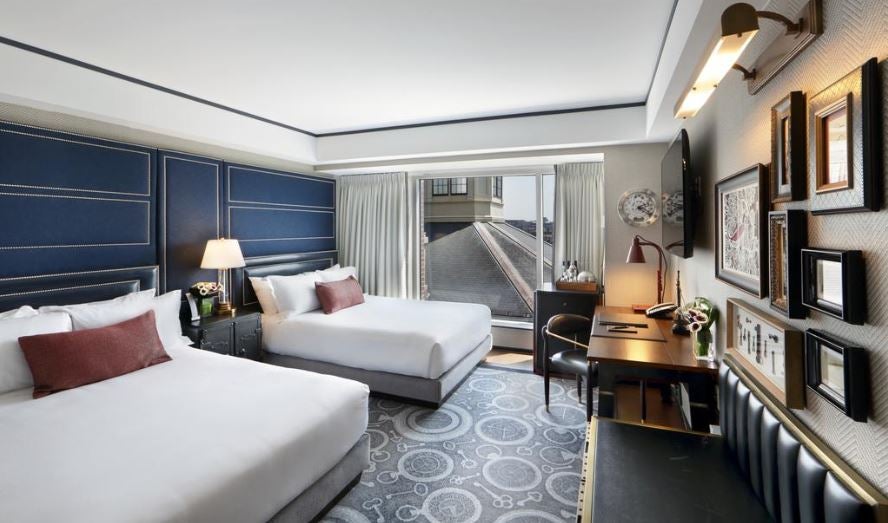 The Kendall Hotel is a boutique hotel in a repurposed Victorian fire station. Located near lively Kendall Square in Cambridge, it embraces the atmosphere from the surrounding M.I.T campus, as well as the numerous bars populated by off-duty workers from the start-ups and biotech companies on its doorstep. Beyond the Queen Anne facade, you'll find the Black Sheep restaurant and plenty of art commissioned by the hotel. Doubles from $111 (£85), B&B.
The guest list at the landmark Four Seasons Boston, a swanky five-star brownstone block a few minutes stroll from Boston Common, certainly has the wow factor. Big-hitters such as Bruce Springsteen, Ben Affleck, Adam Sandler, Oprah Winfrey and Justin Bieber have all bedded-down here, while its Bristol Restaurant is renowned for exemplary New England seafood and burgers. The signature Bristol meat patty has won the annual Boston Burger Battle twice. Doubles from $639 (£490), room only.
Where to eat
There is an etiquette to eating in Boston, particularly when it comes to the North End. The city's storied Italian neighbourhood brims with sidewalk tables, pizza parlours, bakeries and pasta restaurants, the smell of bolognese wafting in and out of doorways. Maria's Pastry Shop is where to seek out a cup of joe and a fogliatelle, a clam shell pastry loaded with soft cheese and citrus fruit. Mike's Pastry is popular for its cannoli, too, but your stomach won't thank you for clock-watching in the dependably long queue. Later in the day, sniff-out Sicilian seafood and pasta joint The Daily Catch on Hanover Street.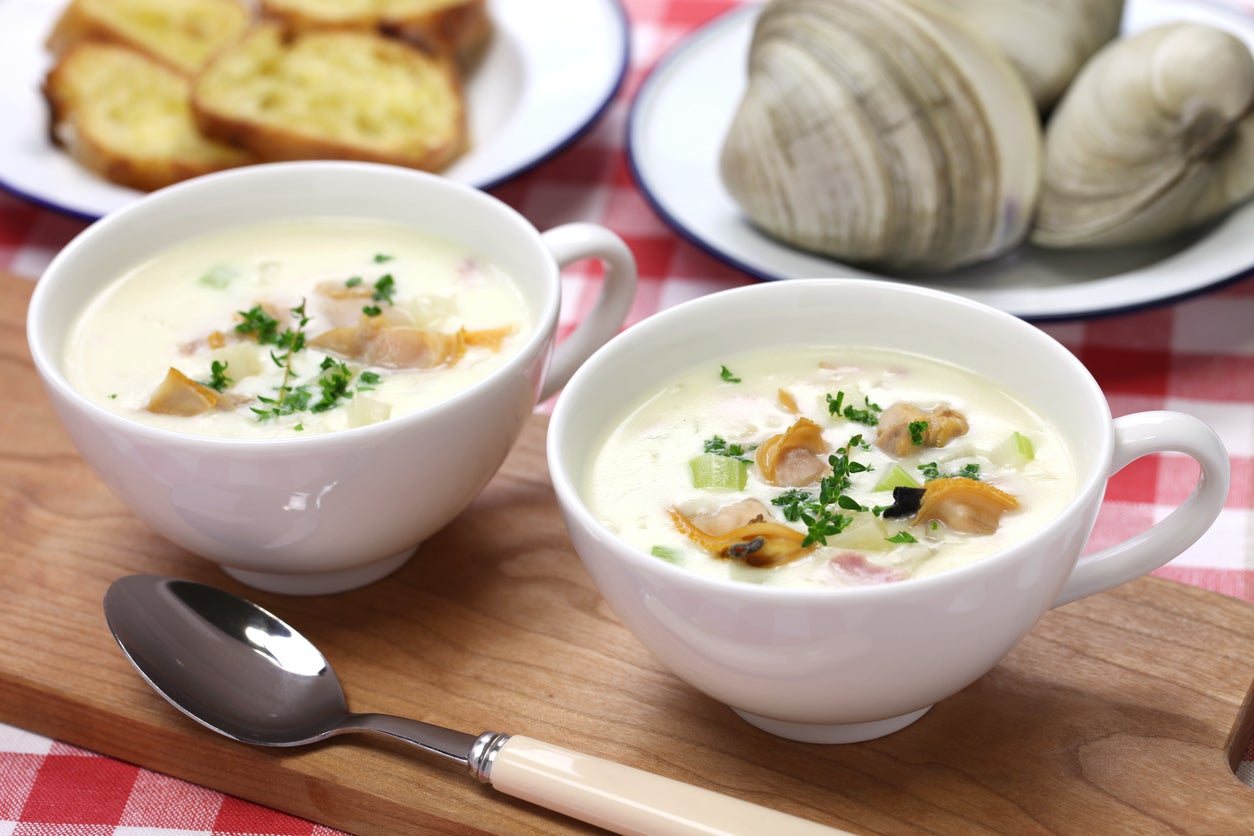 Boston has always had a serious case of maritime wanderlust, so it figures that harbour front promenade Boston Long Wharf is bumper-to-bumper with oyster houses and seafood gastropubs. There's plenty of clam chowder and lobster, too, all of which can be shucked and slurped at boardwalk eateries including Legal Sea Foods and Chart House.
A short stroll away is historic Quincy Market and The Union Oyster House, the oldest restaurant in Boston. A foil to all this history is Eventide Oyster Co near Fenway Park; it's a new kid on the block, generating headlines over its steamed brown butter lobster rolls. There's a no reservations policy, so get there early.
Where to drink
To say Bostonians like a drink would be the understatement of the century. Cocktails are feverishly anticipated at The Hawthorne, a craft spirit lair on Commonwealth Avenue, while Alibi, tucked inside The Liberty Hotel, is where you'll want to impress a date or out-of-towner.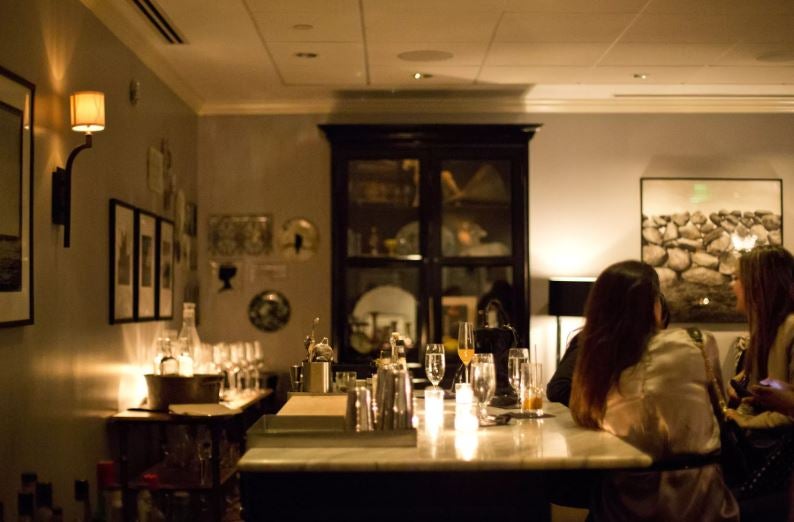 Boston claims Samuel Adams started the craft beer movement before anyone else, and there are dozens of beloved brews to try at Trillium Brewing Company and the warehouse-style Harpoon Brewery and Beer Hall in Seaport.
In the Fenway-Kenmore neighbourhood, a banner declares the Cask 'n Flagon as the second-best baseball bar in America. The reason? The Bleacher Bar across the street has a nose-to-nose view of the field of dreams.
Where to shop
Newbury Street is Boston's most easily navigable chain store thoroughfare, the surrounding eight blocks fanning out through a mix of salons, department stores and fashion houses. Of note are the boutiques on Boylston Street, while the splashy haute couture brands Burberry, Chanel, Armani and Tiffany's cluster at the wealthier Public Garden end.
The South End is home to SoWa, Boston's hipster-friendly art and design district, and it's here you'll find a mass of vinyl, clothes, retro furniture and bric-a-brac at the SoWa Vintage Market (Sundays, 10am-4pm).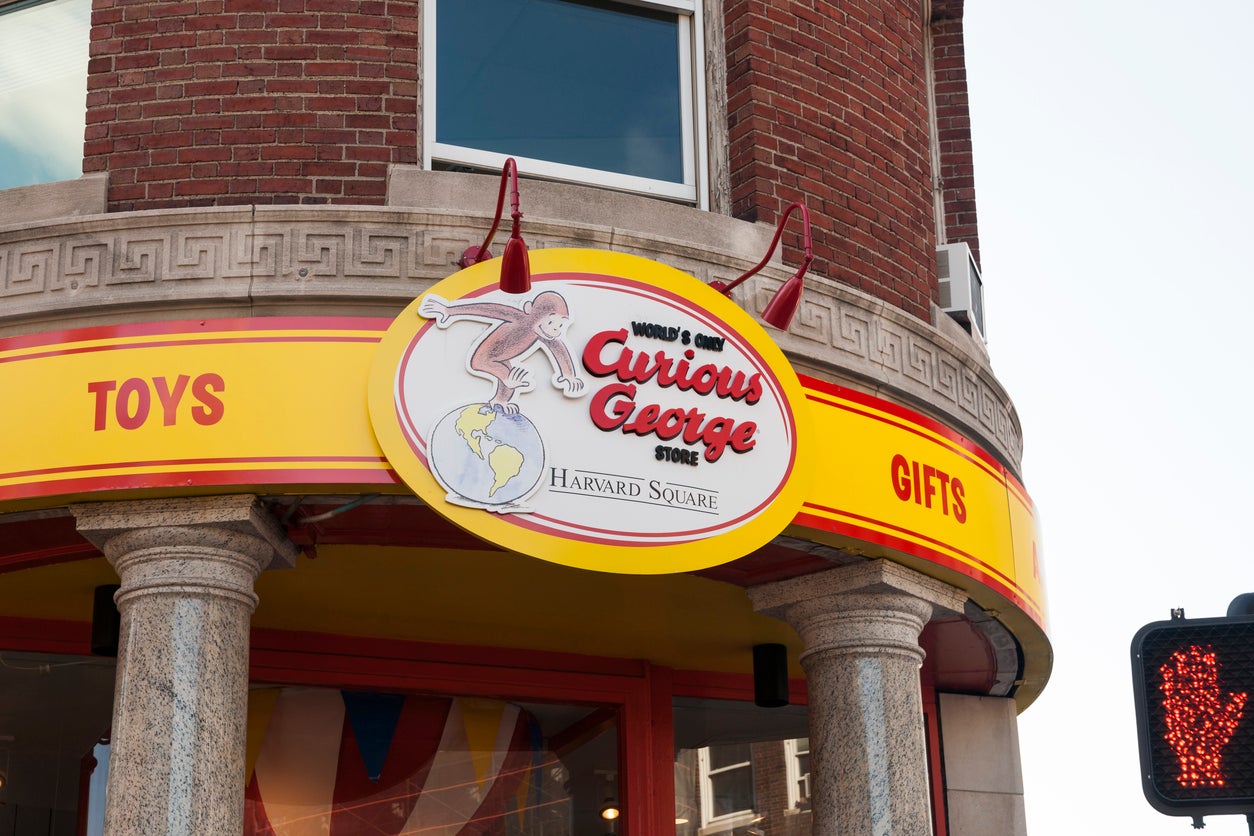 For takeaway eats and souvenir foodstuffs, the nearby SoWa Open Market (Sunday, May to October, 10am-4pm) is Boston's largest gathering of artisans, farmers, food trucks and brewers. Combine the two for the ultimate insider shopping spree.
The Curious George Store on JFK Street in Cambridge is the world's only bricks-and-mortar tribute to the French cartoon monkey with books, puzzles and merchandise galore. Down the street is the Harvard Book Store where students browse textbooks and visitors queue to hear readings from chart-topping authors.
Architectural highlight
At the crossroads of the Back Bay neighbourhood on Copley Square is an architectural head-to-head that few American cities can rival. One end reveals the 19th century episcopal Trinity Church, a gothic-revival masterpiece of stained glass windows and ornate arches. The other sees the diametrically opposed Boston Public Library, a grand palace of free thought.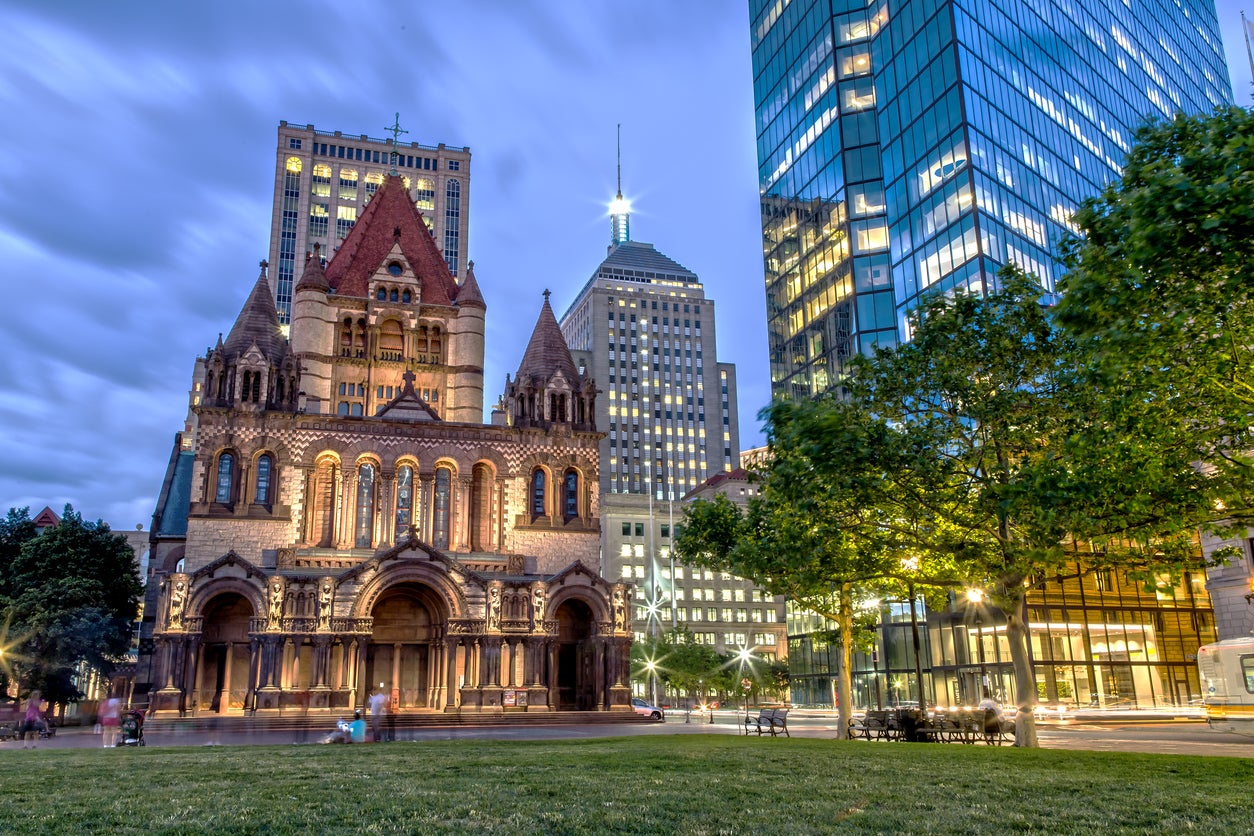 Nuts and bolts
What currency do I need?
American dollars (US$).
What language do they speak?
English.
Should I tip?
Yes – 15-20 per cent.
What's the time difference?
GMT-5.
What's the average flight time from the UK?
Nine hours and 45 minutes.
Public transport
Bluebikes, Boston's bike share programme, or Boston Metro and MBTA Subway.
Best view
From Longfellow Bridge, crossing the Charles River and looking towards the Charles River Esplanade and the Hatch Memorial Shell.
Insider tip
The New England foliage is at its prettiest in autumn. Make a bike circuit around the Back Bay Fens for the essential leaf-peeping ritual.