Living in a foreign country can be a life-changing experience, but as Dorothy said: "there's no place like home."
Fortunately, for British expats living in the US, home could be as close as a seven-hour flight away (if you're living on the East Coast). It might be quick, but that doesn't mean it's cheap: flights can add up to thousands of pounds.
To figure out the cheapest times to fly back to the UK, we spoke to travel experts who shared some tips for getting the best deals.
Fly in the winter
Considering the winter weather is as miserable in the UK as it is on the East Coast, not many people are travelling to check out the sights during winter. That's good news for expats, as it means flights are cheap.
According to Expedia, which analysed flight data from 2017, January and February were the least expensive months to travel to the UK.
"Travellers found the lowest average ticket prices (ATPs) and average daily rates (ADRs) during the first two months of the year compared to the rest," the travel site told The Independent.
Flight data from CheapAir also found January and February offer the cheapest flights back to the UK, followed by September and October.
Book in advance
While homesickness may make you think that splurging on a last-minute flight is a good idea, in reality you'll likely regret it for the price alone.
According to Skyscanner, the best time to book a transatlantic flight is nine weeks in advance, based on two years of flight-booking data.  
However, if you can't firm up plans nine weeks before, it is still possible to get a cheap flight, according to Expedia, but you should book at least a month before.
"It's always a good idea to book travel at least 30 days in advance," the company told us – as its annual Air Travel Outlook report found "last-minute ticket purchases can cost a lot more than if you plan a little further in advance."
"While it is possible that airfares will go down the closer to your departure date, it is far more common for fares to go up," the travel site said. "Therefore, we recommend booking your flights as soon as you know your schedule."
Purchase tickets on Saturday, Sunday, or Tuesday
There are certain tricks travellers can use to ensure the cheapest possible ticket prices – such as booking on specific days of the week.
Flight data from Expedia found that flights are typically the least expensive on Sunday.
And for premium fares: "Saturdays and Sundays are the best days to book cheap tickets."
Booking a flight on major sale days such as Black Friday and Cyber Monday can also help secure the cheapest ticket, as even flight websites get in on the deals.
According to CheapAir, however, "airlines typically publish their sales on Tuesdays, so if you're hoping to grab a very good price, that's when you want to be searching for the best deals".
Avoid booking during the summer
Warm sunny weather and school holidays make summer the perfect time to travel, so it's best to avoid returning home in the warmer months if you're trying to save money.
According to Expedia flight data, June and July are the most expensive months to travel to the UK.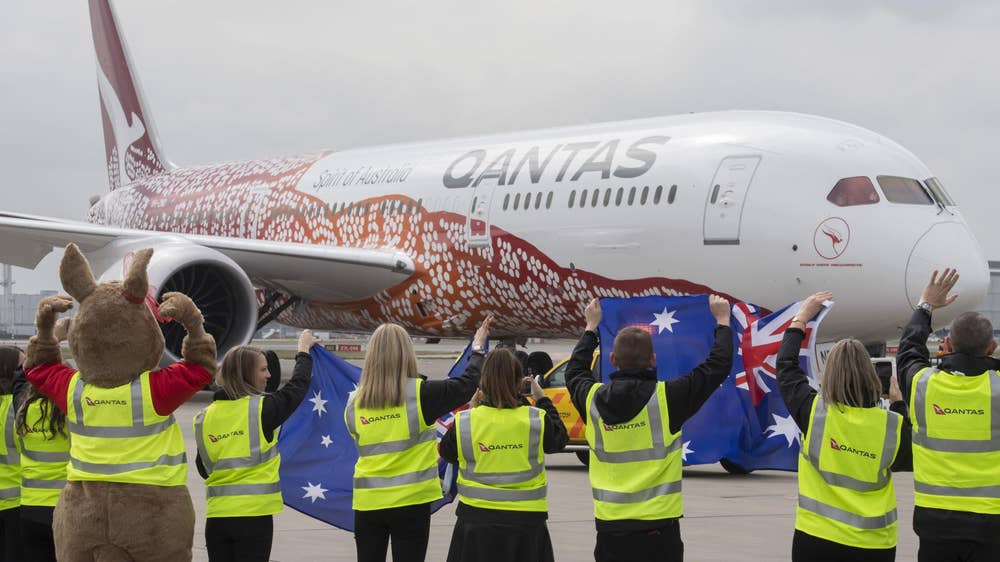 Expedia also recommends avoiding Fridays, the day of the week the most expensive flights are booked, and "the peak travel days (usually the Wednesday before Thanksgiving and Sunday following) to score better prices and shorter lines at the airport".
CheapAir reiterated the warning to avoid the summer months, as the booking company's data also shows "July and August are the two most expensive months for air travel between the US and the UK".
"There are also select dates in December (Christmas week until the New Year) that hold some of the most expensive air fares for travel year over year," the company said.
Additional tips for getting the best deals
If you are planning on staying in a hotel when you return to the UK, consider that while booking your airline ticket, as "you can save up to hundreds of dollars on your entire trip if you book your flight and hotel at the same time", according to Expedia.
By choosing a "customisable" bundle deal on the travel site, which includes flights and hotel, the site will show you how much money you saved by booking together instead of separately.
"Sometimes, the savings are so large that your flight is basically free," says Expedia.
If you've accumulated reward points through credit card purchases or previous travel, they can be used to discount your ticket.
According to CheapAir, creating an itinerary before you fly is also a good idea if you want to secure the cheapest flight, and flying out of New York's JFK airport is usually the most "economical" option.
Stopovers, while annoying, are also typically cheaper – so consider the option when planning your trip home.
While there is no optimal flight booking date, says Skyscanner, finding cheap flights to the UK is just about knowing when to book.