Brexit uncertainty has forced a European airline to cancel flights to the UK, leaving British holidaymakers stranded.
Romania's Blue Air, which links several UK cities to destinations across Europe, reportedly informed passengers hoping to depart from Liverpool that their flights were cancelled.
A spokesperson for the city's John Lennon Airport said "the current Brexit impasse" meant the carrier had been "unable to receive the necessary clarity" to offer the flights.
Join Independent Minds

For exclusive articles, events and an advertising-free read for just
£5.99
€6.99
$9.99
a month
Get the best of The Independent

With an Independent Minds subscription for just
£5.99
€6.99
$9.99
a month
Dozens of passengers expecting to fly to Rome and Alicante complained their flights with Blue Air had been cancelled on Wednesday night but tickets were still available to buy online.
While Blue Air will continue to operate flights between the two countries, services from the UK to any other country could be affected if the UK leaves the EU without a continuation of current EU legislation.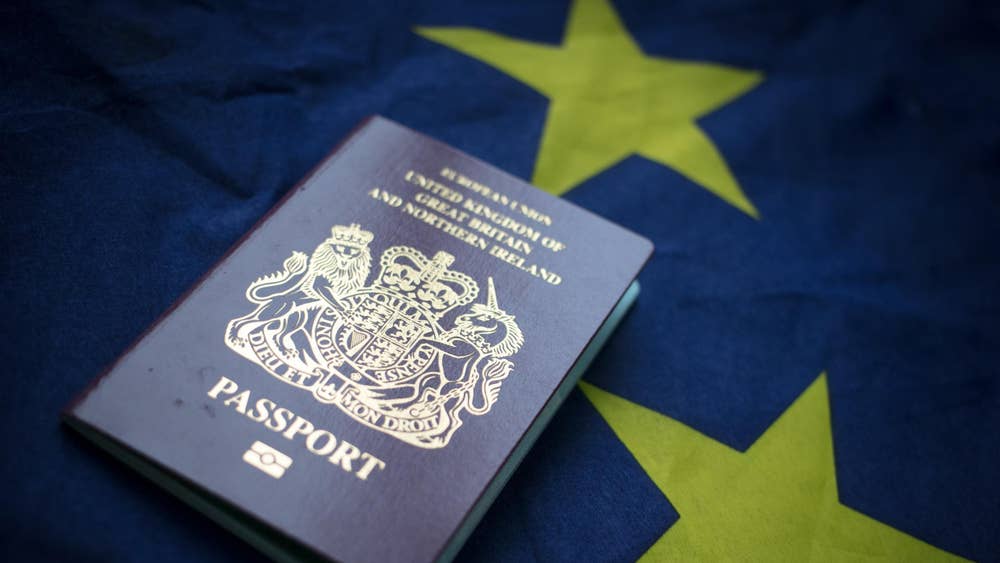 Blue Air currently serves Liverpool, Luton, Birmingham and Glasgow in the UK.
Affected passengers said they were told by email all Blue Air flights to and from Liverpool after 28 February would be cancelled due to "operational reasons". 
Blue Air flights between Luton and Turin are also expected to be affected.
Neither Blue Air nor the Department for Transport responded to requests for comment.
One of those affected, Andy Barton, tweeted: "They're [Blue Air] not answering the phone to anybody, they sent a form in Romanian to claim a refund, then block me on twitter so I can't contact them."
Another stranded passenger, Dale Swinson, wrote: "Worst treatment I have ever had, left me in limbo on a holiday that was a present for my girlfriend and the customer service when you finally get through is atrocious!"
Seats for flights with the airline are still available to buy online.
Tickets for an Alitalia flight to Rome "operated by Blue Air", listed to depart at exactly the same time, are also available but for more than double the price.
A spokesman for John Lennon Airport said: "Blue Air has successfully operated its based aircraft for two years in Liverpool serving a wide range of routes.
"Unfortunately, as a Romanian Air Operator Certificate (AOC) holder, the current Brexit impasse means that the carrier has been unable to receive the necessary clarity regarding their ability to operate seventh freedom services which are currently possible under EU Open Skies.
"The carrier will continue to serve Liverpool John Lennon Airport and will increase flights this summer to Bucharest and Bacau."
Seventh freedom services under the EU Open Skies agreement refer to flights between countries which are not an airline's home country.