Boeing 737 MAX aircraft have been banned from flying in Europe, following the Ethiopian Airlines crash that killed all 157 people onboard.
The European Union Aviation Safety Agency (EASA) said in a statement that it was suspending operations of all Boeing 737 MAX aircraft across Europe.
It added that it would also ban all commercial flights by third-country operators in its airspace.
"EASA is continuously analysing the data as it becomes available. The accident investigation is currently ongoing, and it is too early to draw any conclusions as to the cause of the accident," it said.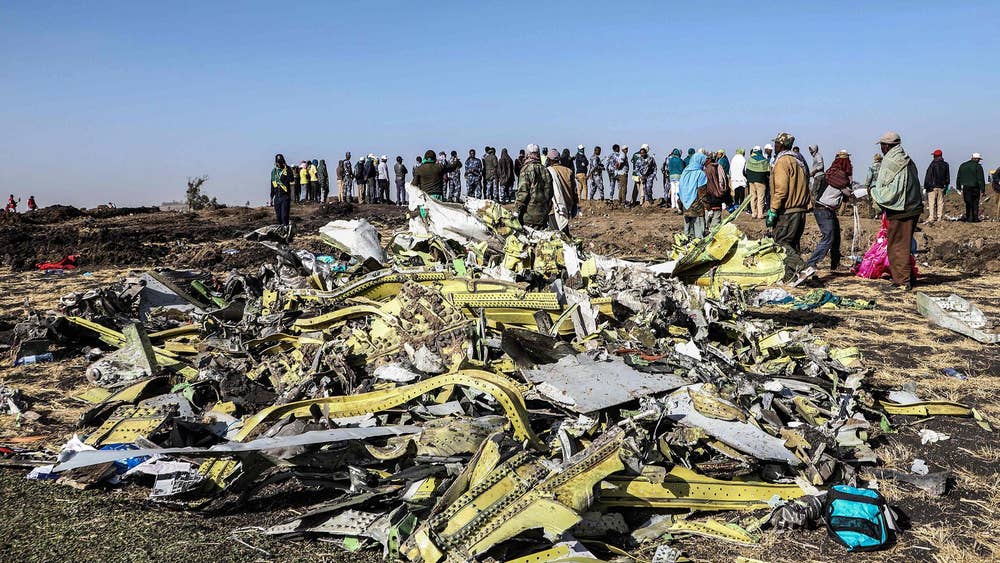 Countries including China, Singapore and Australia today moved to ban the jet from their airspace.
The UK's Civil Aviation Authority (CAA) banned the Boeing 737 MAX from its airspace earlier on Tuesday, saying: "As we do not currently have sufficient information from the flight data recorder, we have, as a precautionary measure, issued instructions to stop any commercial passenger flights from any operator arriving, departing or overflying UK airspace.
"The UK Civil Aviation Authority's safety directive will be in place until further notice.
"We remain in close contact with the European Aviation Safety Agency (EASA) and industry regulators globally."
Two Turkish Airlines Boeing 737 MAX jets were turned round in mid-air after the ban was imposed.
The ban comes as Boeing issued a statement saying that it had "full confidence in the safety of the 737 MAX" and that safety was its "number one priority".
"We understand that regulatory agencies and customers have made decisions that they believe are most appropriate for their home markets," the planemaker added.
The US' Federal Aviation Authority, which has a team in Ethiopia working on the investigation, is now one of the only nations to not ban the aircraft from its airspace.
In a statement issued yesterday, the American aviation watchdog said it was safe to fly the jet, issuing a "continued airworthiness notification" to reassure airlines. It said that if it found an issue that affected safety it would take "immediate and appropriate action".
Dallas-based airline Southwest and American Airlines are two of the biggest operators of the aircraft in North America.