Rail travellers once again bore the brunt of Easter travel disruption, with protracted and messy journeys for some and severe overcrowding for others. 
London Euston station is closed for the whole bank holiday weekend because of work connected with the HS2 high-speed project.
As a result, the usual Virgin Trains timetable on the West Coast main line was torn up. Services from Birmingham, Manchester and other cities were drastically reduced, and terminated 10 miles short of Euston at the quiet suburban station of Harrow & Wealdstone.
The plan was for passengers to transfer to the Bakerloo Line of the London Underground to complete their journeys into the capital. But the Tube service was erratic, with gaps of up to 15 minutes between trains, leading to severe overcrowding.
Many passengers had taken the advice to switch to the East Coast main line to travel between London, northwest England and Scotland. But what was already going to be a busy day on LNER trains became extremely crowded.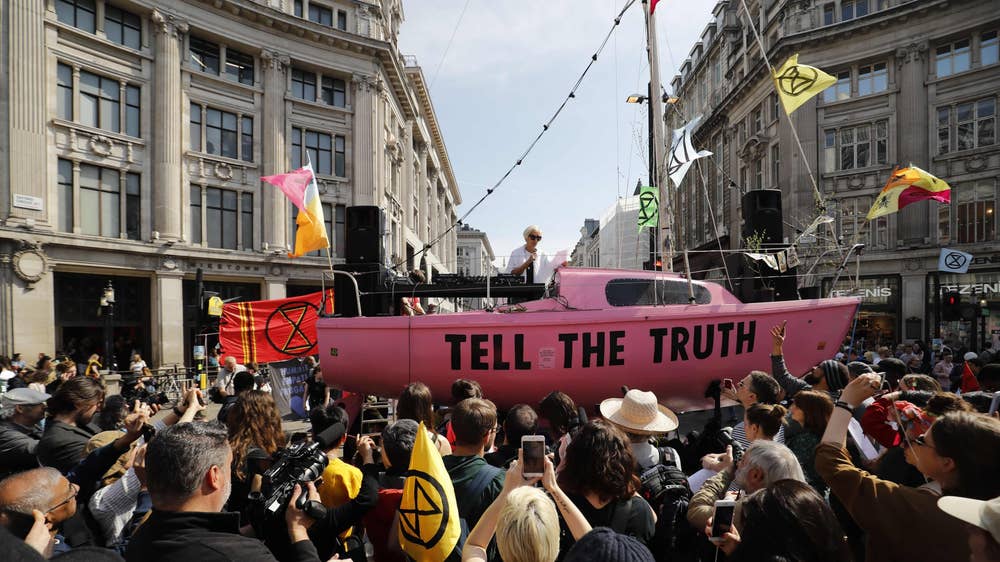 "Morgano6," one of hundreds of passengers who took to Twitter to complain, wrote: "LNER – how do I claim a refund? Unsafe overcrowded 11am London King's Cross to Edinburgh today. Children sitting in the aisles, one person collapsed and no water in the toilet. Unacceptable."
LNER apologised for the conditions, saying that it was obliged to allow an unlimited number of passengers with flexible "anytime" or "off-peak" tickets to travel on its trains.
"This entire weekend is going to be very busy,' it said; "There are other major line closures which are also impacting our service alongside our usual heavy bank-holiday traffic."
Elsewhere on the rail network, planned engineering work closed the Severn Tunnel on the Great Western line between South Wales and London. 
The Gatwick Express is not operating, with alternative trains to the airport running from London. The Fenchurch Street terminus in the capital was closed.
Network Rail said: "A 13,800-strong workforce will work around the clock to keep the railway open and deliver more reliable infrastructure, improved facilities and services for passengers." 
On the roads, bank-holiday crowds encouraged by the sunny weather headed for coastal resorts, with the M5 to Devon and Cornwall particularly busy.
The M4 in South Wales was also congested, as was the M61 from the Manchester area to the Lake District. 
Disruption planned by climate-change protester for Europe's busiest airport, Heathrow, fizzled out. 
The Extinction Rebellion group had urged supporters to converge on the airport, saying: "The aviation sector needs to be targeted. This will be standard swarming process. If there are lots of us, there will be a low risk of arrest."
Four teenage protesters, holding a banner reading "Are we the last generation?," spent about two hours at the entrance to the tunnel to Heathrow's central area. 
They were threatened with arrest by police, but eventually left of their own volition.