Who needs a glam destination wedding in the Maldives or Santorini when you've got an airport in which to tie the knot?
An American couple got married at an airport baggage claim, in front of friends, family…and other travellers.
Last weekend, Michelle Belleau and Ron Peterson exchanged vows at belt number six in the baggage claim at Cleveland Hopkins International Airport in Ohio.
The couple, who now live in Los Angeles, met at the airport more than a decade ago.
According to local media, Belleau was sent to pick up a work client at the airport, which turned out to be Peterson.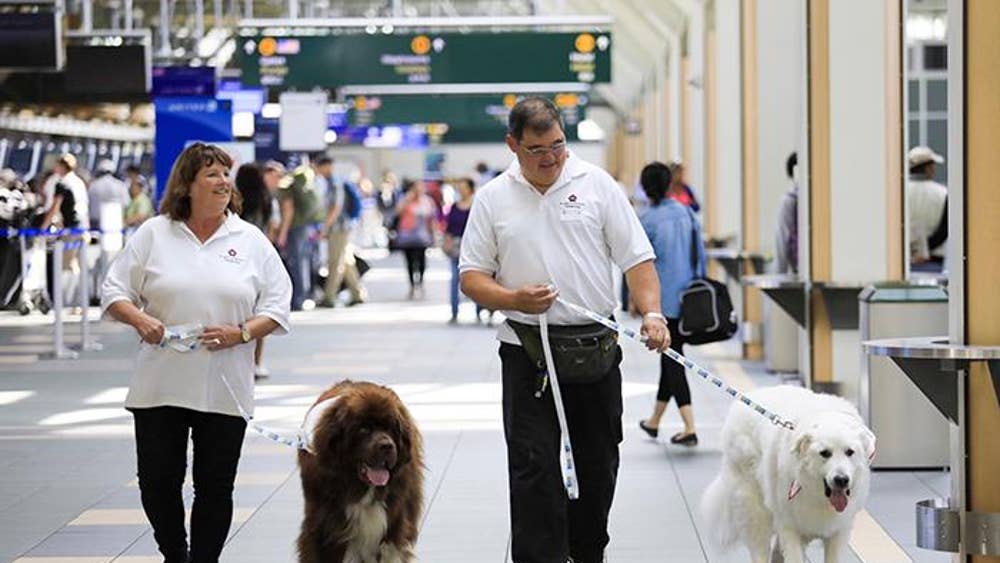 They started a long-distance relationship, with her based in Cleveland and him in Los Angeles, typically using Southwest Airlines.
To honour the airline, the couple designed save-the-dates to look like Southwest luggage tags, and wedding invitations looked like the airline's boarding passes.
The wedding, attended by 125 guests, was reportedly catered by the Dallas-based budget airline, which provided plane snacks.
It's not the first time that aviation has provided a romantic backdrop for a wedding.
In June 2018, a couple exchanged vows on a Southwest Airlines flight, with fellow passengers as witnesses.
Renee and Michael were on a flight from Las Vegas to Baltimore. The pair boarded the plane in full wedding attire; the bride wore a white gown and veil, while the groom opted for a traditional tuxedo.