Instagram users flocking to Chernobyl to post from the site of the greatest nuclear tragedy in history are facing criticism.
Following the HBO series about the disaster, interest in the Ukrainian power plant has skyrocketed, with Google search for "Chernobyl" showing a sharp uptick since the show of the same name aired. 
Influencers have come under fire for striking irreverent or provocative poses in the ghost town of Pripyat, where thousands lost their lives after a safety test went wrong on 26 April 1986.
Under the #Chernobyl hashtag on Instagram, among the more haunting posts of derelict buildings are pictures of people posing or jumping and smiling in front of the never-used ferris wheel and city name sign. These photos have been deemed "disrespectful" by some social media users.
"If you look for photos by location Chernobyl on Instagram, you can find this kind of stuff," tweeted "lettipop", alongside images including a blonde woman posing on a rusty swing and a man in front of the ferris wheel holding his leg up in a high kick.
"I don't know about you but I see a place like this and I do not stop crying for days. I do not know how you can stomach doing these kinds of photos."
The original tweet was liked and shared more than 7,000 times.
One Instagram user, "nz.nik", even stripped off for a topless pose in Pripyat, drawing censure from hundreds of commenters.
"People died there in a very horrific way, have some respect," replied Anna Taylor.
"Shame on you," added Nora Sang.
Some 33 years since tragedy struck, Pripyat is still uninhabited and is expected to remain so for hundreds of years due to residual radiation.
However, the site has been open to tourists since 2011, when authorities deemed it safe to visit.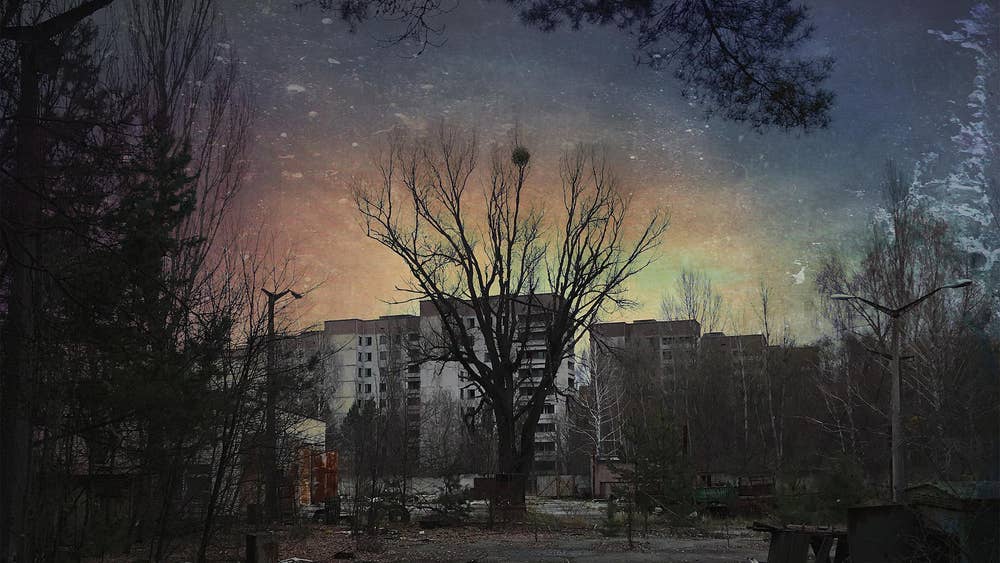 "Several thousand people visit every year," says Justin Francis, CEO of Responsible Travel. "The amount of radiation you're exposed to is similar to on a long haul flight.
"The main danger is not radiation, but unsafe structures which have been deserted for 30 years, and lots of metal has been stripped away. So go around in groups, and obey the guide's instructions."
Guides are equipped with Geiger counters to ensure radiation levels aren't too high.
One disaster tour company told Reuters that it has seen a 40 per cent increase in bookings since the Chernobyl miniseries debuted in May.