Unrest triggered by plans to allowed extradition from Hong Kong to mainland China is intensifying. 
As Hong Kong airport is shut down by order of the authorities, the Foreign Office is warning prospective visitors to the city that protests involving significant violence "are likely to continue".
These are the key questions for travellers in Hong Kong at present, or booked to travel there soon.
What has happened to flights heading for Hong Kong?
All 10 UK-originating flights due in on Monday 12 August landed safely. The last in was the delayed British Airways flight from Heathrow, which touched down at 6.30pm local time  – as the airport was being closed for departing flights.
British Airways says: "We plan to operate our flights from London to Hong Kong as normal." Virgin Atlantic is also running its normal daily flight from Heathrow.
Some other flights turned back, for example Qatar Airways flight 816 from Doha, which was ordered back while over Bangladesh and landed at Muscat in Oman for refuelling.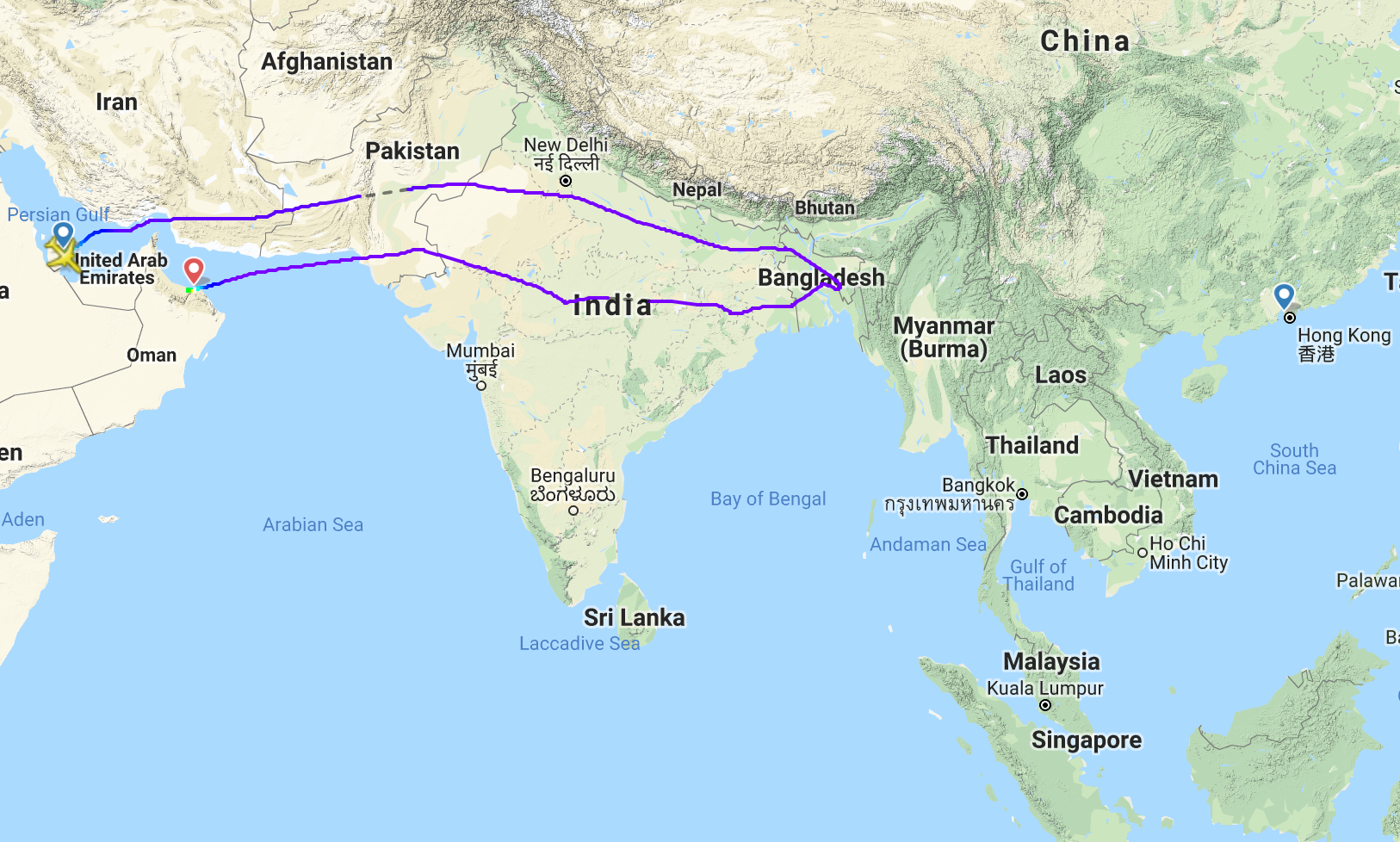 And what is happening at the airport?
It is a bizarre situation. Some flights are now operating, but conveying out only people who are in transit. "Immigration counters remain closed at the airport, and therefore no departing passengers are able to be accommodated on these flights," says the main airline in Hong Kong, Cathay Pacific.
Cathay has cancelled UK-bound flights due to leave on either side of midnight on Monday/Tuesday.
How do I get out of Hong Kong?
Until the situation changes and the airport re-opens to departing passengers, it could prove difficult. But Virgin Atlantic say its daily flight, due out of Hong Kong just before midnight on Monday, will now be leaving at 10am on Tuesday as VS1207.
If your flight is cancelled, one possibility is to travel by train to nearby Guangzhou and fly out from there – you should qualify for visa-free transit.
Alternatively you may be able to find a flight from Shenzhen – just outside the Hong Kong Special Administrative Region.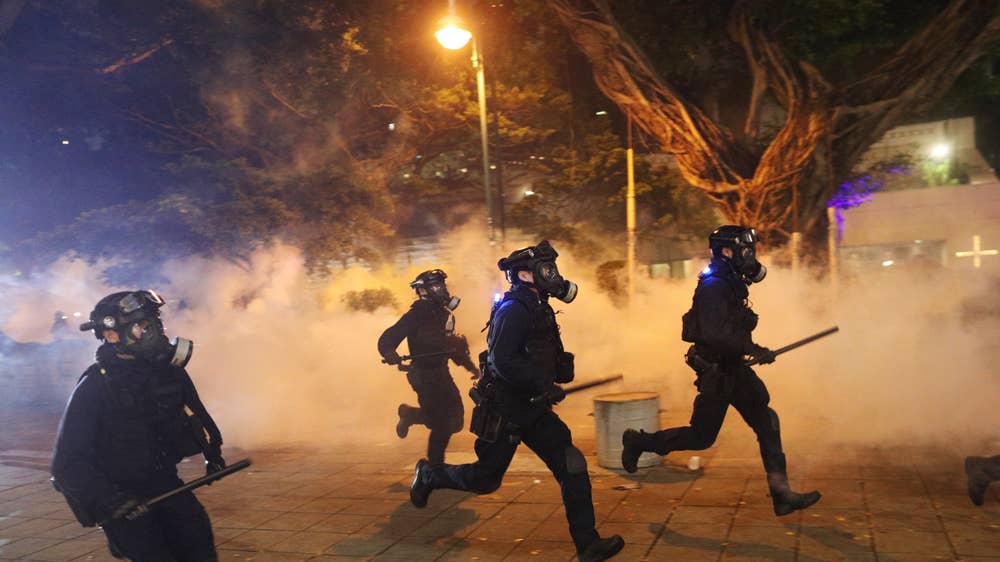 But it is likely to cost many hundreds of pounds, with no certainty about reclaiming the expense. A wiser plan is probably to remain in Hong Kong, but follow Foreign Office advice: "Exercise vigilance in the vicinity of unauthorised protests.
"Demonstrations may lead to sections of the city being closed off and strikes by public transport workers will significantly disrupt services."
When the airport fully re-opens there could be several days of disruption while flights get back on schedule and the backlog of passengers is cleared.
Passengers on the cancelled BA flights should be able to travel fairly soon after the airport re-opens as the aircraft are actually in Hong Kong.
While I am waiting, who pays for my hotel?
If you are booked on British Airways, Virgin Atlantic or another European Union airline to fly from Hong Kong, and their flights are cancelled, then under European air passengers' rights rules you are entitled to accommodation and meals while you wait. The airline should book these for you.
Otherwise, the financial burden is yours. You may be able to claim on travel insurance if you have a good policy.
I have a flight booked to Hong Kong which I no longer wish to use.
Depending on your airline's policy, you may be able to get a full refund, a credit note to the value of the flight, or the opportunity to postpone your trip. 
If your flight simply does not operate, then you are automatically entitled to a full refund.
I have a connecting flight from the UK via Hong Kong to Australia. What are my options?
If it is for an immediate departure on on Cathay Pacific, then you may be able to get a refund or be rebooked on one of the many other airlines with available seats. 
Cathay Pacific says: "With immediate effect, rebooking and rerouting charges will be waived for all tickets issued worldwide (irrespective of fare type) on or before 12 August for travel with Cathay Pacific on a confirmed booking arriving to and departing from Hong Kong on 12 and 13 August."
As the state of unrest develops or dwindles, Cathay Pacific will refine its policy. If you are booked in a week or more, it is unlikely that the airline will offer any variation in normal terms until the outcome of Monday's action at the airport is clearer.
On other airlines, you will need to see what they are prepared to offer. In general, if flights are continuing to a destination – however strife-torn – the airline can refuse a refund on the grounds that it is still able to fulfil its contract with you.
I have a holiday in Hong Kong booked through a UK travel firm, with flights and accommodation.
As it is a package holiday, the Foreign Office advice comes into play. If the FCO warns against travel to Hong Kong, then you are entitled to a full refund. Otherwise, your travel company can adhere to its terms and conditions.
But as the situation evolves, it is likely that some companies will offer flexibility.
Will my travel insurance cover me?
That depends on your policy, but many have an exclusion for "civil unrest". Again, talk to your travel insurer to find out what they may be able to offer.
What are other countries saying?
The Australian government is telling its citizens: "We have raised our advice level for Hong Kong: we now recommend you 'exercise a high degree of caution'. Protests have become more unpredictable and are expected to continue. Tourist areas have been affected.
"There is a risk of violent confrontation between protestors and police, or criminally-linked individuals, particularly at unauthorised protests. The risk is greater at night and on weekends," says the US State Department.
Canada's foreign ministry says: "Although many protest sites are made public in advance, authorised and unauthorised demonstrations can take place with little or no notice. They can quickly spread to surrounding areas, including those frequented by tourists.
"Expect road closures and disruptions to traffic and transportation in affected areas. During recent protests, bus routes, MTR stations, the Hong Kong-Macao Ferry Terminal, the Airport Express and the Hong Kong International Airport have temporarily suspended operations, sometimes without warning. Businesses may also close suddenly.