Employees at Denver Airport were caught embracing their inner Anna and Elsa by building a snowman, Frozen-style.
The three workers, dressed in high vis jackets, were filmed working together to construct a body and head at the side of the tarmac in front of a Frontier Airlines jet.
Abigail Ladd, a yoga instructor and coach, uploaded a video of the charming scene to Instagram.
She narrated from behind the camera, saying: "These air controllers are building a snowman at Denver airport.
"This is amazing. This might be my favourite thing I've seen all day."
Seeing them come together to put the torso on top of the body, she added: "Look at that teamwork.
"Just holding the head so lovingly, that one in the orange.
"Yay for teamwork, it is holiday season."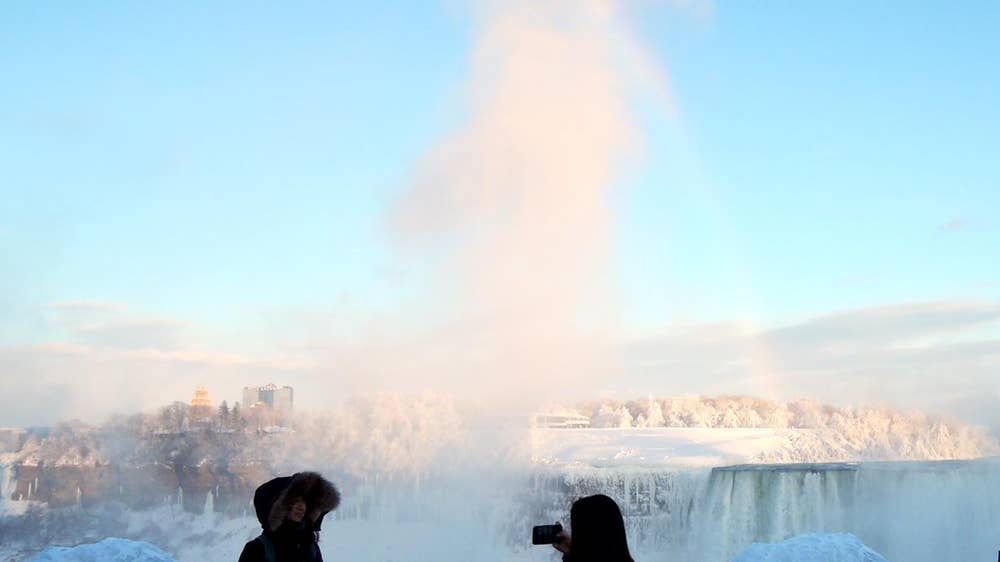 Instagram users were enchanted by the video, with one commenter writing: "Oh that's cute."
"I love that you caught that!" added another.
The employees made the snowman in the aftermath of Denver's biggest November snowstorm since 1994.
As much as 2ft of snow fell across parts of the city on Monday and Tuesday, while some parts of Colorado were submerged in 2.75ft of snow.
Denver has had 25.7 inches of snowfall so far this winter, making it the snowiest start to the season since 2009. 
And the snow is also the reason airport workers might have had a little extra time on their hands for snowman construction. On Tuesday, more than 475 flights to and from Denver International Airport were cancelled and numerous flights were delayed after 7 inches of snow fell at the airport.
More than 1,100 passengers were forced to spend Monday night at the airport after a major snowstorm hit the Denver area.