The London Underground has high levels of a type of air pollution linked to health problems including heart disease, strokes and lung cancer, according to a new study.
Research carried out on various parts of the network found that concentrations of fine particles (PM2.5) were 15 times higher than above ground, plus greater than those found in the subway networks of Beijing, Guangzhou, Los Angeles, Mexico, New York, Seoul, Taipei, Sydney and Barcelona.
Published in the journal Environment International, the study was undertaken by researchers from King's College London and is the first comprehensive paper on PM2.5 levels on the London Underground. 
The Victoria Line was found to have the highest concentration of particles, while the stations where exposure is greatest are Oxford Circus, Waterloo and London Bridge.
At the other end of the spectrum, the Docklands Light Railway and District Line had the lowest levels of PM2.5.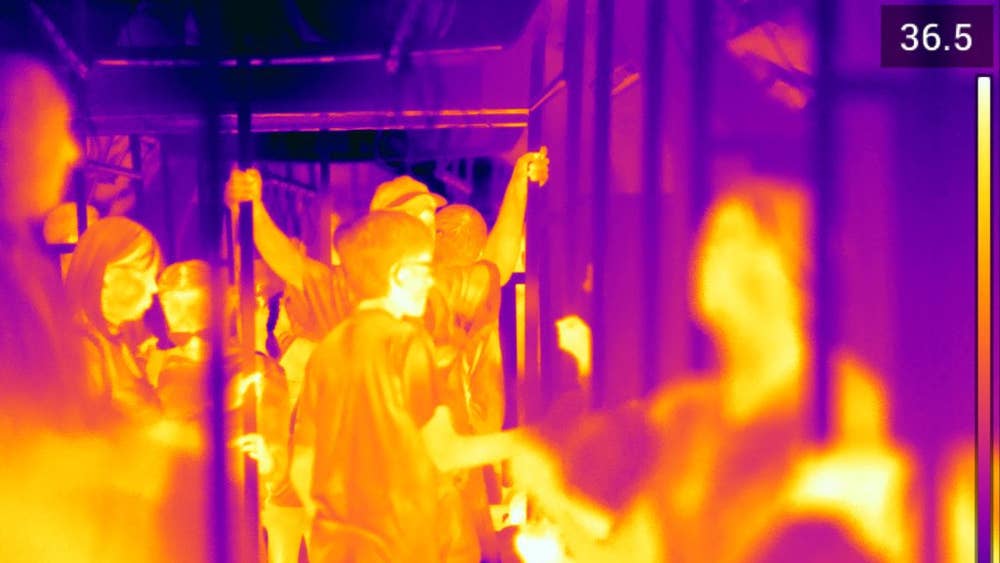 The researchers compared different lines with levels of PM2.5 found on the surface – including congested diesel areas such as Oxford Street and parkland such as Hyde Park – by wearing special backpacks fitted with measuring devices.
They found that those who travelled by Tube were exposed to much higher levels of PM2.5 than those who travel by bike, car or bus, and that a typical daily commute can make up a significant proportion of a person's daily exposure to fine particles.
Lead author Dr David Green, senior research fellow at the School of Population Health and Environmental Sciences at King's College London, said: "Our aim in this study was to make high quality measurements of the PM2.5 that people are exposed to in the London Underground. The results show that they can be some of the highest concentrations they will encounter during their day."
He added that commuters could potentially reduce their exposure by switching to an alternative line with lower concentrations of PM2.5 or using a different mode of transport.
Inhalation of particulate pollution is associated with health risks including heart disease, strokes, lung cancer and chronic obstructive pulmonary disease. 
However, fine particles found underground differ from those found above ground, with the health effects less clear.
Lilli Matson, TfL's chief safety, health and environment officer, said: "We welcome this research and will continue to engage with academics conducting further research to gain a better understanding of the health risks associated with air on the Tube.
"The particulates found underground are very different to those found on the surface, consisting predominantly of iron oxide rather than traffic pollutants. Particulates found in air above ground are known to be carcinogens, whereas those on the Tube are not known to have that effect.
"We spend around £60m every year cleaning our trains, stations and tunnel and are committed to maintaining the cleanest air possible for our staff and customers."
TfL is currently testing a new cleaning method on the Bakerloo line, using a dust suppressant to reduce airborne dust. Other cleaning methods to address dust are being trialled on the Victoria and Waterloo & City lines.
The study was carried out in collaboration with Transport for London as part of an ongoing project to improve air quality on the London Underground.