One of Germany's busiest airports has been temporarily closed down by a Second World War bomb, causing long delays and cancellations on the busiest travel day of the week.
All flights were halted at Berlin's Schoenefeld airport, on the eastern side of the German capital, for well over an hour.
Passengers were originally told: "Flight operations at Schoenefeld airport interrupted due to a World War II bomb finding.
"We'll inform soon."
The bomb was found at around 12.20pm by workers on a building site at the airport, and operations were immediately suspended.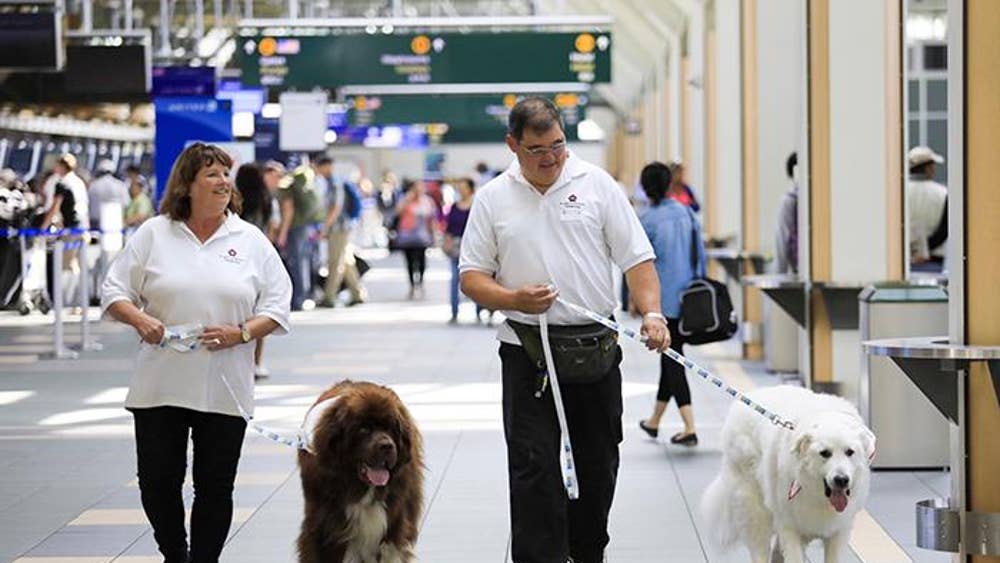 Many flights were delayed, and some diverted: five to the other Berlin airport, Tegel, and one to Dresden.
As a result, Ryanair cancelled flights to Manchester and to Palermo in Sicily.
A Wizz Air flight to Budapest has been delayed by nine hours.
The airport has now opened and the authorities have tweeted: "The WW2 bomb will be disposed in the night from Friday to Saturday by the specialists of the bomb squad."
Flight operations are not expected to be disrupted.
More than 35,000 passengers use Berlin's Schoenefeld on a typical day. It is a hub for Europe's biggest budget airlines, easyJet and Ryanair, with other no-frills flights operated by Wizz Air and Pegasus of Turkey.
The work was in connection with the transformation of Schoenefeld into Berlin-Brandenburg airport. The "new" airport was due to open nearly eight years ago, and was intended to become the sole airport for the German capital.
It is now predicted to open in October 2020.
In August 2019, Berlin Schoenefeld airport was temporarily closed after a sex toy was found in a passenger's luggage. 
Security staff mistook an Ann Summers vibrator for a hand grenade and ordered an evacuation of part of the terminal.