A police officer faces a gross misconduct charge after he and his girlfriend got drunk on a flight and engaged in "heavy petting", before he tried to demand access to the flight deck using his warrant card, a court heard.
PC John Ashton and Diane Gill were flying from Manchester to the Dominican Republic with Thomas Cook in May 2018 when the incident occurred.
Ms Gill, a 57-year-old midwife from Bolton, was given a three-month suspended sentence for being intoxicated onboard an aircraft at Manchester Crown Court last week, reports the Manchester Evening News.
While Mr Ashton was not charged, Greater Manchester Police (GMP) has confirmed he is being investigated by the Professional Standards Branch.
The court heard that the pair were arrested when flight MT2628 touched down, after "kissing energetically" with their "hands all over each other", according to a member of cabin crew.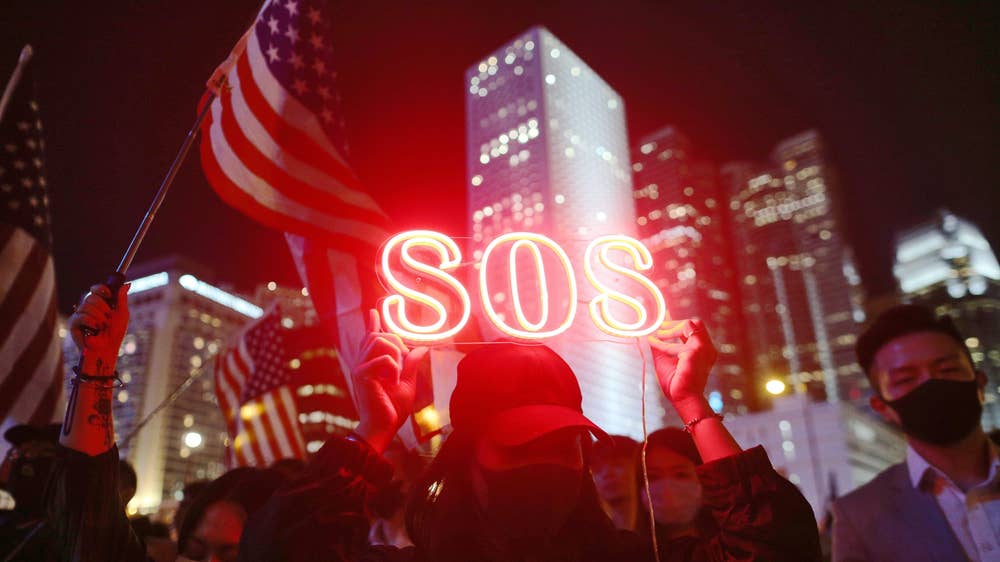 Following passengers' complaints, the couple was asked to cease from "heavy petting" by airline staff.
Ms Gill became aggressive a few hours into the flight, verbally abusing members of the crew and a traveller behind her, demanding to know who was responsible for the complaints, the court heard.
Flight attendants saw evidence that the couple had been drinking alcohol they had brought onto the flight themselves: an empty champagne bottle and mini wine bottles littered the floor at their feet.
Cabin crew told Mr Ashton and Ms Gill to move from the emergency exit row as they were believed to be too drunk to operate the emergency doors if needed, a requirement of sitting in those particular seats.
They eventually complied, but Ashton at one point demanded access to the flight deck to speak to the captain. When this was denied, he allegedly got out his warrant card, saying: "'I'm a police officer, I can get on the flight deck, I have got a right to."
Mr Ashton is also accused of producing his warrant card when police boarded the aircraft in the Dominican Republic.
He allegedly said: "Hi gentlemen, can I just explain to you what happened here?"
Cabin crew said both Mr Ashton and Ms Gill appeared to be intoxicated, although Ms Gill was deemed "beyond drunk" as her speech was slurred and she seemed incapable of following instructions.
"Investigations are being carried out regarding an off duty police officer on a flight to the Dominican Republic on Monday 7 May 2018," GMP said in a statement.
"Enquiries are ongoing and the investigation is now under the management of the Professional Standards Branch."